By Charlene Higgins, MSc, PhD. CEO, BC First Nations Forestry Council
2020 has been an unprecedented year. …In spite of the challenges we are proud to have accomplished a lot together, continuing the important work of advocating for meaningful and consistent involvement of First Nations as full partners in a revitalized forest sector. …Our workforce initiatives gained great success this year with the launch of our first virtual career fair, #ForestryConnect2020, which attracted nearly 200 Indigenous students from across the province …The release of our 2017-2020 Activities Report marked another important milestone: the revitalization of our First Nations Membership Program. …Over a year ago, the BC government committed to the implementation of the UN Declaration on the Rights of Indigenous Peoples (UNDRIP). The articles of UNDRIP link directly to the six goals of the BC & First Nations Forest Strategy. However, the province still has not followed through on their commitment of endorsing it.
Related Post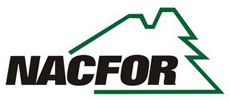 January 15, 2021
Committee will research potential opportunity By John Boivin Yahoo!
January 6, 2021
BL Comfor will do more wildfire management in 2021