$300K in annual grants distributed
The Wetzin'kwa Community Forest Corporation has once again handed out money to community programs. The profits from the community forest tenure are distributed annually to a broad range of projects that will return the greatest long term benefit to Bulkley Valley residents. This year almost $300,000 was distributed. The program has been around since 2007 and in the past 12 years they have given out approximately $1.8 million. Director Gary Hanson said the community forest is all about giving back and it works in collaboration with the Province and local governments. He explained that rather than sending stumpage dollars to the provincial government, that money stays in the community.
By Marisca Bakker
Related Post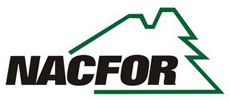 January 15, 2021
Committee will research potential opportunity By John Boivin Yahoo!
January 8, 2021
By Charlene Higgins, MSc, PhD. CEO, BC First Nations