In a media release, the B.C. government said it has allocated another $1,413,349 in Community Resiliency Investment program grants to eight local governments and First Nations communities in the Southeast Fire Centre to help support wildfire risk reduction projects.
These grants are part of a second round of 44 grants distributed province-wide from the program's first application intake.
They are in addition to the more than $6 million in funding provided to 85 municipalities, regional districts and First Nations throughout British Columbia in May 2019.
"The use of FireSmart principles is one of the best ways to safeguard our neighbourhoods," said Nelson-Creston MLA Michelle Mungall in a media release. "These eight additional Community Resiliency Investment grants will help protect more communities within the Southeast Fire Centre."
The total number of Community Resiliency Investment program grants allocated provincewide to date is 129, amounting to more than $9.8 million.
Related Post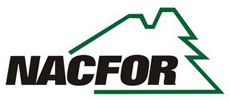 January 15, 2021
Committee will research potential opportunity By John Boivin Yahoo!
January 8, 2021
By Charlene Higgins, MSc, PhD. CEO, BC First Nations